VoIP PBX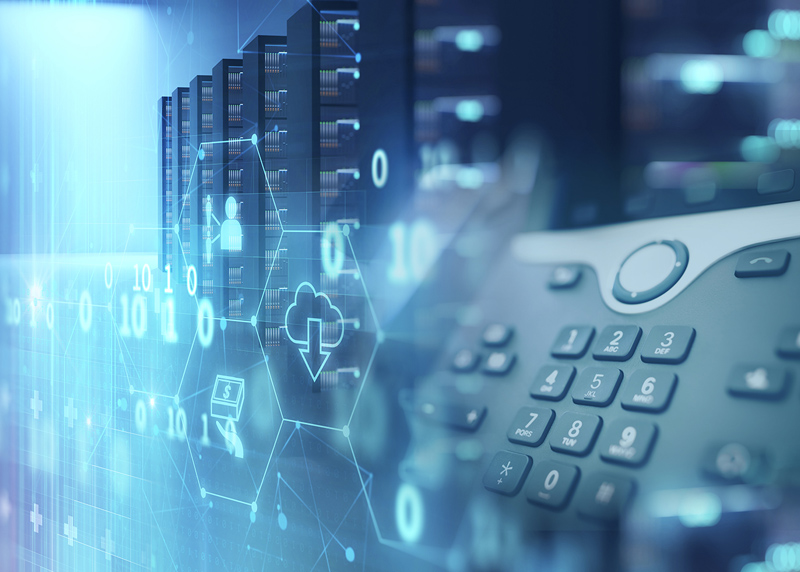 The benefits of VoIP over traditional phone systems are extensive. Virtually every business stands to greatly benefit by implementing this sophisticated communications technology.
Benefits of VoIP That Your Business Can't Ignore
Cost savings is one of the benefits of VoIP that virtually any business can appreciate. Traditional phone lines typically charge for each minute of call time, where with VoIP your only costs are your monthly charges.
Worldwide Access
More employers are discovering the benefits of having their staff work from home in exchange for smaller office spaces, decreased utilities costs, etc.
What they're also discovering are the benefits of VoIP that allow their employees to telecommute so effectively.
VoIP technology has become extremely portable, allowing users to connect from home offices and abroad. What's more is that your employee's number
More Effective Communication
With your personnel working from various points within the office, their home, or around the world, keeping them within reach is critical. One of the more interesting benefits of VoIP is that you can have a single call ring to your desk phone for the first few rings, then to your mobile phone, tablet, or laptop if the call goes unanswered. This way urgent calls are answered more often and less time is spent checking voicemail or corresponding over other platforms.
Scalability
Highly efficient business systems scale with the needs of the business, but traditional phones systems are far more difficult to scale. Scalability is one of the benefits of VoIP that supports your efficiency and productivity while remaining highly cost effective at the same time.
VoIP systems allow you to add a line as you hire a new employee and eliminate lines in the case of downsizing. You're only ever paying for what you need.
Easy Integration with Other Business Systems
Your business likely utilizes various other systems and technologies to enhance your operational efficiencies. VoIP easily integrates with a wide variety of existing business systems.