Monitoring & Management (RMM)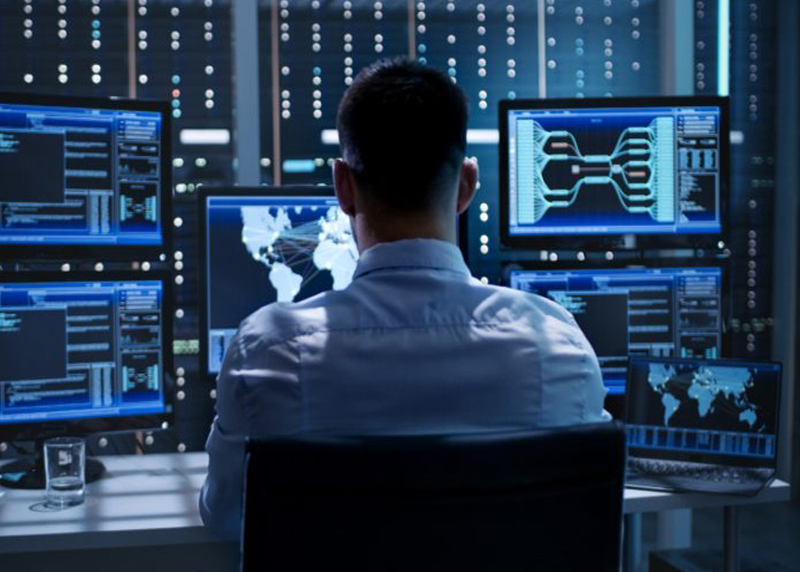 Remote Monitoring and Management (RMM) is used to gather informations from your computing devices to assess their health and to remotely perform various IT management services on them without disrupting your work.
Remote Monitoring and Management helps us detect and repair problems that can cause downtime or security risks. It gives us the information and capabilities we need to deliver the highest level of response and maintenance. This ensures your network and workstations always run at peak performance.
Why Do You Need Remote Monitoring and Management?
You need RMM for IT security. All of your workstations and servers should be connected to an RMM tool that monitors their behavior. The RMM also sends regular updates to operating systems, like Windows updates (on workstations and servers) to make sure all vulnerabilities are patched as soon as a manufacturer discovers them.
An exploit can infect your computer without your knowledge. It can steal data on your device or allow the attacker to gain control over your computer and encrypt your files.
This is why all of your systems and software, including networking equipment, should be updated. We can do this for you with Remote Monitoring and Management tools.
You need RMM to ensure IT uptime and performance. RMM will help you achieve higher levels of reliability
What Are The Benefits Of Having Remote Monitoring and Management?
RMM provides cost savings to your business due to its proactive approach. This is because it can prevent costly IT issues from occurring.

It improves your workers' productivity because it can prevent technical problems that disrupt your operations.

RMM enhances your IT security. You won't miss patches and updates that protect your devices from hackers.

Your network will be maintained by IT professionals who use best practices and high-quality technology to ensure computers and software run as they should.
We can completely transform your IT operations to make them run more efficiently and effectively.
It gives us visibility and control from one central location so we can secure, support and manage your system remotely.
It allows us to work behind the scenes to deploy software, manage updates, and remotely connect to your computing hardware to troubleshoot issues.
It provides us with a set of tools for tracking trouble tickets to resolve any issues quickly.
We can streamline and automate your IT workflows to increase your users' efficiency.
It also keeps you from constantly dealing with IT issues like disruptions and downtime because we catch and repair problems before this happens. In most instances, we can do this before you even know a problem existed.
We can even remotely install and configure software that you need to run your business.